The Marne Inn in Hertfordshire was just one of the many eateries and social spots getting ready to open their doors to the public on the 4th July, the first time since COVID-19 restrictions saw them close their doors in March 2020.
Pub manager Andrew and his staff worked tirelessly rearranging the dining and bar area to meet new government requirements but during the lockdown, the welcoming garden area had been used to store unwanted and surplus items. With just days to go before the relaunch, Andrew needed a waste removal service that was fast, reliable and reputable to Skoup it all up!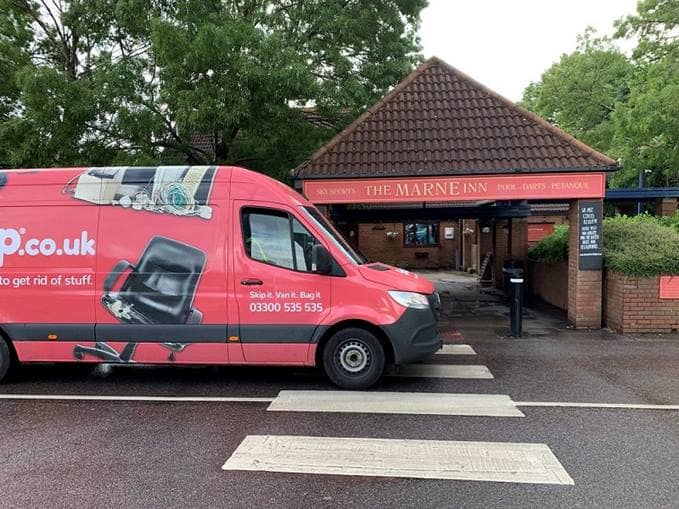 Andrew booked a full van collection, here's what he had to say:
"The driver, Ron, arrived at 10.15 he parked up at our yard and got cracking. I didn't think we would get all of our waste into the van, especially with a double fridge but Ron expertly removed what we had requested and gave the area a sweep up, what a cracking service and Ron is "a legend."
We didn't have to do anything, which enabled us to concentrate on getting the pub ready for opening our doors on Saturday – you can imagine how stressful that is and it was great to just leave the job to Ron."
Andrew was able to book online and the next morning Skoup arrived ready to help The Marne Inn open its doors to the community. As Skoup are a licenced waste carrier, there was no worry about using a rogue "man in a van" leaving commercial waste in unwanted locations. The only thing unwanted was the double fridge and other business waste no longer used, which was taken away by Skoup's driver Ron to one of Biffa's many waste processing and recycling facilities.
"Skoup also gave us confidence that the waste was going to go to a licenced disposal site with so much fly tipping going on at the moment we wanted someone we could trust, we are a big part of the community and we wouldn't want to risk impacting that by not being responsible with our rubbish, that was one less thing we needed to think about using Skoup." – Aaron Fennel, Owner.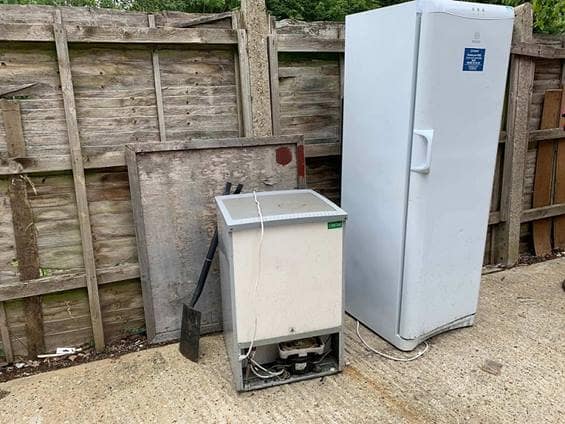 Double fridge and under counter fridge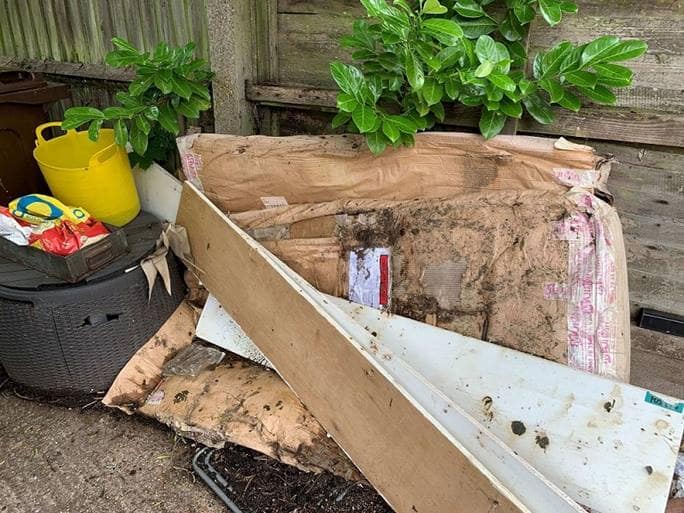 Wooden boards, packaging and bric-a-brac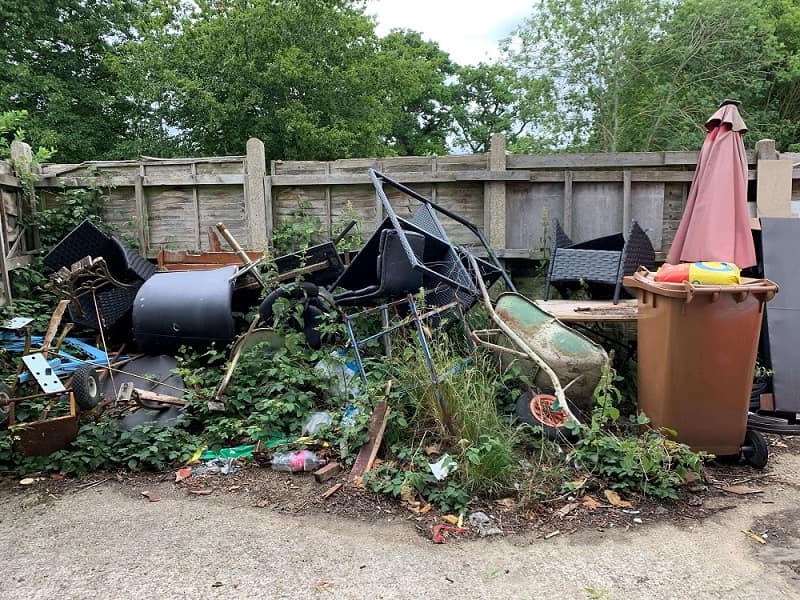 Garden waste, furniture, general waste.
Now, all that unwanted junk had been safely and responsibly taken away by Skoup, The Marne Inn was able to open their doors to the public once again!
If you're business is getting ready to reopen or you've been storing unwanted waste, book a full van collection and receive 20% off your order with OPEN20.

Don't take our word for it
Oliver Cadore

22 Aug 2020

I am incredibly pleased with the service, the waste disposal professional turned up on time and was very friendly. In addition, the service provided is value for money.
Jeff Botterill

21 Aug 2020

Awesome job. A local & 2 other National companies quoted too high. Skoup made it easy to understand with their pricing and it was much cheaper. I was in the house but neither the dogs, kids or me heard them arrive, got an email from Skoup saying job done, took a look outside and all the rubbish was gone, every last piece. They are my first port of call now.
Alison Berry

21 Aug 2020

Absolutely amazing service, came when they said they would, took everything and left everything tidy. Can't recommend highly enough. So quick and efficient, would give 6 stars if I could!!
Joe McCarthy

13 Aug 2020

Great service for a good price. The collection was quick and simple to book, using the Skoup website. Ron, who collected our rubbish was helpful and friendly. He cleared the waste quickly, whilst being considerate of our property. I'd recommend this service to anyone.
Carol F

13 Aug 2020

It took me a good few days to collect together the items I wanted to get rid of, but it took Luke just half an hour to get it all into the van and leave everything clear and clean. Thank you very much Luke, would definitely call on Skoup again.
Ed Smythe

11 Aug 2020

Mitchell from Skoup was absolutely fantastic, and took the time to keep us informed as to when he would be arriving so we weren't kept waiting. The van was loaded extremely quickly and without any fuss, despite the hot weather. The area we were storing the waste was left tidy and clear. Will definitely be using again and will be actively recommending to others. Thanks!
Ibrahim Yahia

07 Aug 2020

I run a residential home home for mental health and we received a brilliant service from Skoup who picked up some excess rubbish and building debris from the property, Lewis was very quick, well mannered and easy to talk to, making the job go very easy.
Sarah D

28 Jul 2020

Easy to organise and book a slot for collection of the rubbish I had, I needed to change the date and this was also handled very smoothly by the lady I spoke to on the phone. On the day of the collection the van arrived as expected, the man who was dealing with the collection was extremely polite and loaded up the van very swiftly. All-in-all I couldn't be more impressed with the service. Would recommend and use again if I needed to.
Same Day Collection
7 days a week
Book before 12 noon and we can pick up your stuff today. Need an evening or weekend collection? No problem we'll do it for the same price.
Book Now